Valve solutions for offshore Production
Storage, Metering, and Export
The GENERAL VALVE* Twin Seal* double block-and-bleed plug valve is used for liquids metering, sampling, and storage applications. Providing friction-free mechanical positive double isolation-and-bleed (DIB-1) capabilities, the Twin Seal valve helps ensure repeatable bubble-tight sealing and reduced maintenance. As a companion to the GENERAL VALVE Twin Seal plug valve, the ORBIT rising stem ball valve also excels in gas metering services where repeatable positive mechanical bubble-tight sealing is required.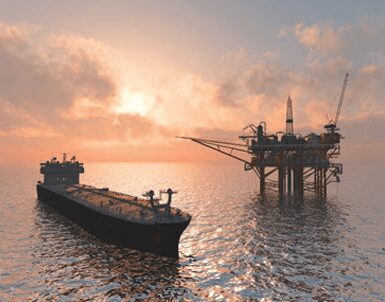 Processing and Compression
The ORBIT* rising stem ball valves have been specifically designed to operate at low and high operating temperatures (-150 to 800 degF [-101 to 427 degC]), to provide repeatable bubble-tight sealing that is not dependent on the line pressure, and have friction-free sealing contact, which minimizes operating torques and maximizes long-term cycling performance.